Asphyxia
Recently, a captivating performance art piece drew attention to the pressing issue of housing and real estate speculation in Ibiza. Six individuals with their faces covered and bound together, symbolizing the feeling of 'Asphyxia,' which was a powerful visual representation. The artist's intention was to shed light on the alarming housing crisis and the increasingly exploitative real estate market. Through thought-provoking messages written on the models' legs with the words, "I live in a small city within a small island, in a greedy society that men have built, even smaller and suffocating," the artist effectively conveyed a message of the dire consequences of avariciousness in society.
Housing issue
This piece sought to emphasize just how severe the housing issue is, and how the exploitative real estate market drives up prices, making it unaffordable for the average earner. The greedy approach towards tourism had created an unpleasant environment for workers, inhibiting young local people's independence. The artist's acute observation of society's current state of affairs, marked by insatiable greed, sheds light on the many aspects of the human condition and calls for change to counteract the numbing effect on people. Overall, this performance art piece was a moving and powerful representation of the current societal moment, with far-reaching implications for all of us.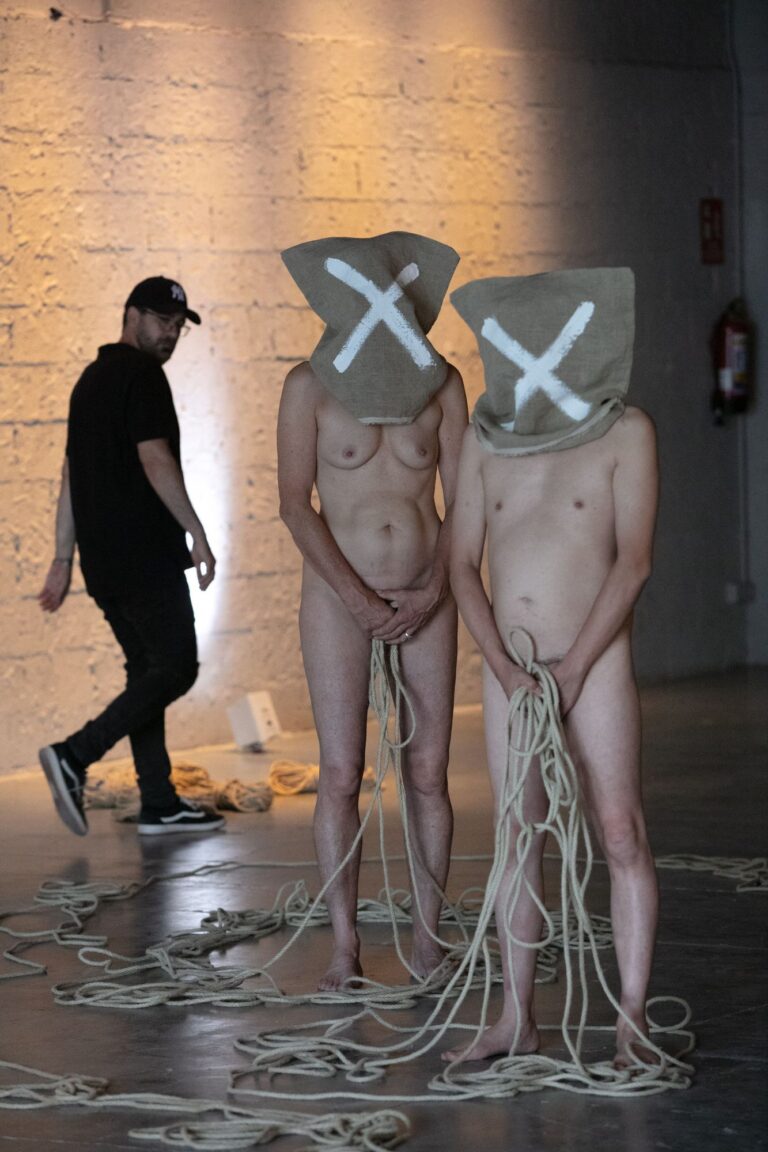 The third edition of the international festival "Territori" ended last Sunday in Ibiza with music and three different performances. Among them, was an artist named Miss Beige, who was able to attract an army of followers dressed in beige clothes and wielding hammers. Before her performance, Peter Rosvik took the stage to express his opinion about the global crisis, which according to him could lead to the destruction of the individual or the destruction of a fragile world. Additionally, the performance "Asfixia" highlighted the serious housing problem in Ibiza.
The third edition of the 'Territori' International Performance Festival will be held in Ibiza from September 17th to 25th. The festival will showcase up to 19 national and international proposals featuring 36 people, including Philemon Mukarno en Xi Rong.

Today, the courtyard of the Eivissa City Hall hosted the presentation of the event, which is carried out in collaboration with the five municipalities on the island and the Insular Council. IB3 is the official festival medium which, in addition to performances, will offer conferences, workshops, documentary screenings, and a concert.

Activities will take place in different natural, urban, and art galleries throughout Ibiza. The main message of this year's edition is that the body matters.