a collaborative and collective immersive process of art making;
an artist-run, temporary autonomous zone of inquiry into practices of artistic creation;
an intensive quest into personal and collective matters for the sake of art making;
 a gathering reunion among artists who look for pearls in the rivers of human civilizations, to share what they have found as a necessity to creatively empower themselves and the others.
Our creation processes are designed to look at several different aspects of specific tutorial work before we even consider thematic content of participants' performances. Participating artists will discover more possibilities if they initially examine the questions from different perspectives other than through their concerns, praxis and content. They learn that their concerns are inevitably revealed no matter what they do or what materials they use. The co-creative processes proposed by the tutors generally serve to experiment and experience other and more expanded options. The public performances at the end of the co-creation processes and workshops are the final step. Participating artists take what they have learned, discovered, acknowledged and experienced in those days, to create and perform works that reflect their concerns and issues.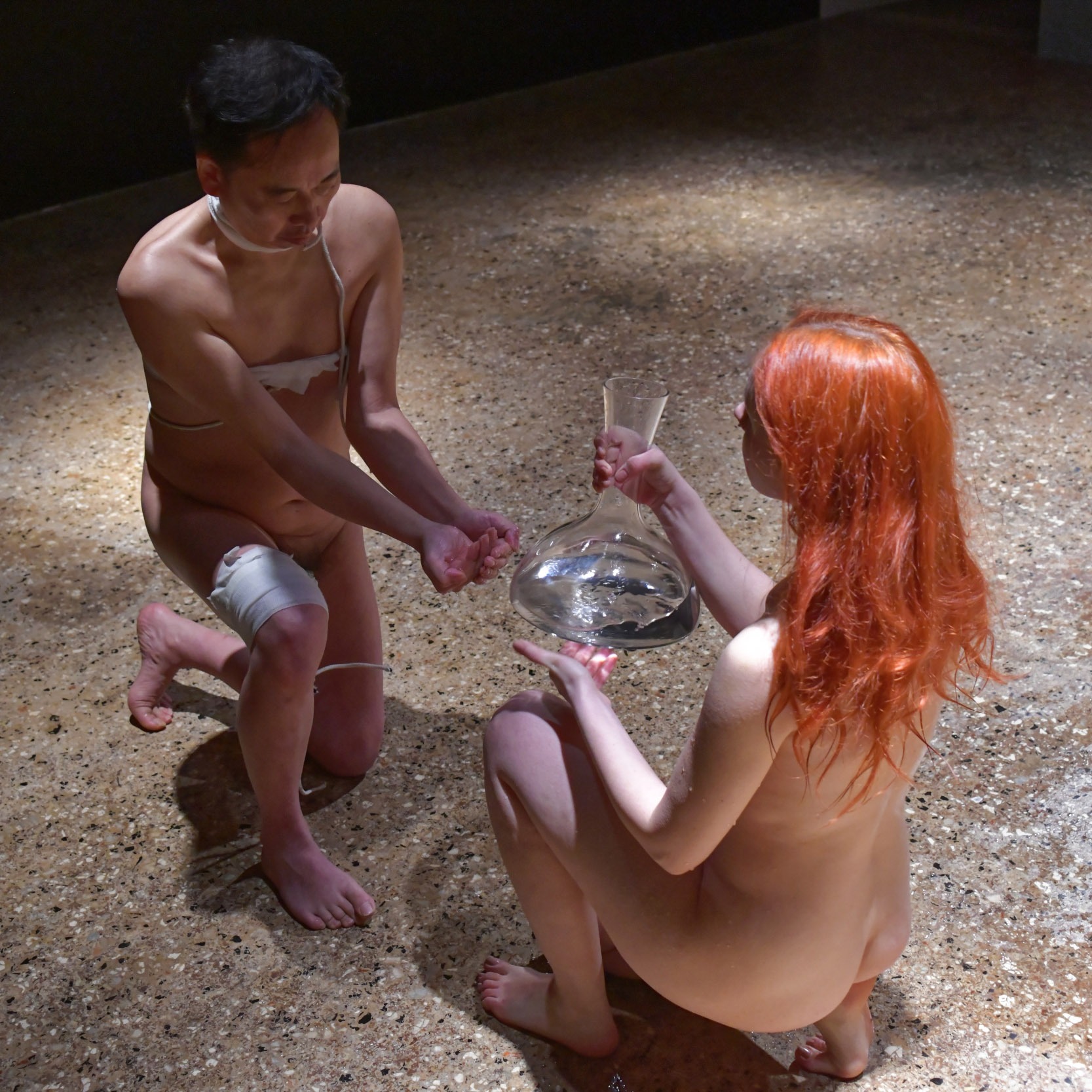 Performances can be either solo or collaborative. It is at this stage that individual consultations take place. Therefore, it is to take notice that on the first week the intensive daily schedule of co-creation processes does not allow time for individual sessions, particularly as we begin to work in longer and longer time increments in the exercises. These indications respond to the spirit that animates the mission of the VENICE INTERNATIONAL PERFORMANCE ART WEEK and the foundation of its evolutionary project: CO-CREATION LIVE FACTORY. Its aim is also to understand that the artistic work serves above all to create a temporary artistic community, which strengthens the individual practices once they innervate into a broader creative collective process. The VENICE INTERNATIONAL PERFORMANCE ART WEEK has never been a biennial, a festival, nor a hypertrophied contemporary art platform. It is a formative live art project of a different kind, intended as "a gathering reunion among artists and people who look for pearls in the rivers of human civilizations and meet to share what they found."